Sep 01 2018
Kids are funny eh! They seem to say what they think and half the time, they surprise us all with stating something that we can relate to.
"It sounds like the end of a film….", said my five year old.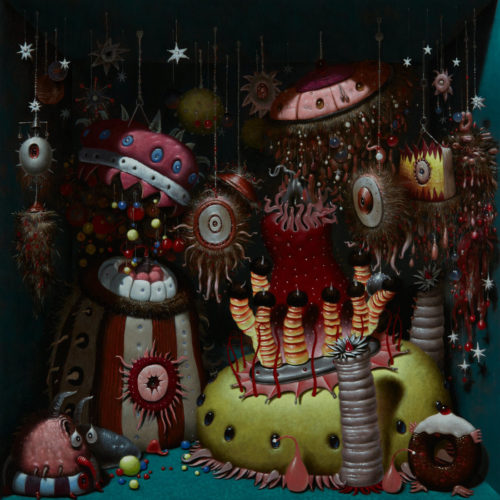 When Monsters Exist was announced many months ago and before the marketing campaign went a little crazy, the album cover was slowly revealed and the Orbital community exploded. John Greenwood imagery sent everyone back to In Sides. They remembered his artwork from, in my opinion, the greatest album of all time. The epic long play that sent us all, on a journey of sound landscapes and film scores. People posted how this could be In Sides 2….
First, let me set the record straight – it is not. Also, let me also say, that is not a negative comment. Give me a minute…
First listens!. Albums should always take time to gel but there should always be something that hits you first time. "Monsters Exist" being the first track you should have heard, is now the fourth, maybe fifth track of the album you will know of. I avoided everything i could, just to hear the album in it's entirety from start to finish and to have it fresh as it could be. Ok, so "P.H.U.K" and "Tiny Foldable Cities" was played live but they slowly morphed into the versions we know today. Even the album versions have their own feel and vibe to it.
"P.H.U.K" is already a live favourite, the studio version has all the confusion of sounds which carefully knit together to form the tune we all know. The builds, the breakdowns. Production wise, it's a cracker and for once, does not remind me of anything else they have done. "Tiny Foldable Cities" also has an array of slightly experimental sounds, modulations, effects to keep even the more abstract loving, music heads interested. I remember hearing this and thinking, we may be moving on to a new Orbital sound phase.  Very strong tracks but for me, they are the hump of the album, the interlude, those tracks that don't fit well with the rest of the album.
Back to the start and where we should always begin on a journey. "Monsters Exist" is a theme and a big relief that this was not going to be just an upbeat dance album. Its not "dance" music, not the dance music we label as dance music anyway. It did feel like the start of many parts, the parts that are needed to complete a full picture. Not quite an introduction but with that same vibe. Tuneful, fairly mellow with another delightful palette of sounds.
"Hoo Hoo Ha Ha" really did take a few listens before i "got it".  It's quite bizarre, very strange at the beginning and even more quirky as the main tune is introduced. It wouldn't sound out of place, in some form of animated Roald Dahl story about a crazy 3 legged man blowing a distorted trumpet. What? You will see/hear what i mean. When it clicks, it's a delight and again paints a picture. Maybe this was the inspiration for Mr Greenwood…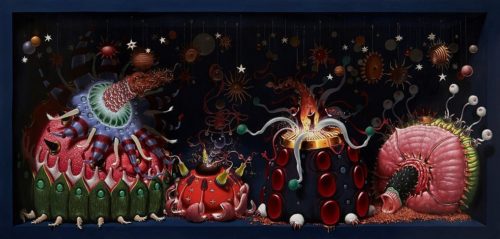 "This is the scary part of the film"….. Well that is the verdict of my five year old again. He is not wrong at all. "The Raid" delivers a dark menacing, soundtrack to the album, lots of samples and some cool haunting female murmuring vocals. Those samples…."I agree with you, I say what you do about the world. It's poison!" and "a featureless, life despising mess, whose only message is that life is a prison", should help sum up where we now are.  The journey has hit a dark rock bottom depicted world.
We skip the hump and we move to "Buried Deep Within". The start gives a false sense and moves the immediate sad soundtrack feel, to a computer game vibe. This is where it takes me anyway. Not too similar to the "Wipeout" style but possibly less of a race and more of an exploration of land, cities, mines, caverns, etc. Do i write Minecraft ? Maybe i should not, it's not in the same style of C418 at all, as it has a lot more layers, definitely upbeat but still reminds me of something to compliment some unknown exploration. Very uplifting, positive and less doom and gloom. Maybe that hump did serve a purpose after all. It ends like most Plaid tracks do….suddenly. We all love Plaid – right!
When i first head "Vision OnE" and "The End is Nigh", i realised we was heading towards a more positive vibe to the album. First comment, "Vision OnE" is nothing like Röyksopp track name sake, but i love both versions (what Röyksopp track? Go listen to it – it's great). Where was i ? To begin with, it felt a little Egyptian then this positive soundtrack plods but yet, builds in a timely manner to an uplifting tune. Has a typical Orbital breakdown, then introduces warbling bass, analogue beeps, balance shifting sounds and wind swept echoing production. Yes, it's all there, the world is no longer ending. Well not just yet…
Remember we need a track to hit you on first listen? For me this was "The End is Nigh". This says it will either become the track that i will remember fondly but not really enjoy as much or it will last the fate of time. Pleased to report, that it is still very likeable and as a bonus, also the tune that my son loves to hear. "Orbital!" he shouts each time it comes on. I have brought him up well 🙂 Vocals come from Ellie Wyatt and Phillipa Alexander, who also contributed to "The Raid" but this time they have a certain style that reminded me of "Windowlicker" by AFX. The sounds are again uplifting, tuneful and would be one of those, that you could give or play to an Orbital virgin. Yes, like Monsters, they do exist….
So the journey has reached it's height and all is well. We might need to remind ourselves of reality and who better to do that, than D:Ream keyboardist Brian Cox. Oh he is also Professor of particle physics in the School of Physics and Astronomy at the University of Manchester.
"There Will Come A Time" just tells it how it is, "….there are few certainties in science, but one fact of which we can all be certain, is that one day, we will die".  I played this many times after taking in the whole album. For me, this is what i really enjoy from the two brothers. The music could be played on it's own but the supporting narrative helps build the whole story, the meaning, the food for thought…  I remember feeling slightly hypnotised by The Shamen and their semi-narrative output called "Re : Evolution" but i think Brian Cox injects thoughts that we can all relate and understand. "How long do you want the human race to survive?". It builds steadily into a mass of lovable musical sounds before temporarily breaking down to a melancholic tune. It's like the pause for a thought or a pause in a walk of the woods. It really is a great ending to an album.
So where did we end up. An album that was not In Sides but it certainly was a journey, rather than a collection of songs. It is slightly disappointing that most will have heard half the tracks in one guise or another and may not relate to that experience i got and always want from a complete album play. Sometimes it is just best not to go listen to every spoiler out there. After all you wouldn't  just skip and watch the middle of a film…right ? I think we have a solid album that will last over time and is deep enough to enlighten our thoughts….make us think a little.
I just wanted to share my lucky coincidence. I have had cold sores since childhood. I grew my beard about five years ago. Then I used beard oil and Valtrex and since then I haven't had any herpes. Since oil is a mixture of several oils, I cannot say exactly which one is responsible. https://everyhealthclub.com/cheap-valtrex/ maybe? Anything else?
It's different to "Wonky", in the same way "Snivilisation" was nothing like "Brown" and "In Sides" was nothing like "Snivilisation".  I am glad they have moved to this musical space. It's certainly not a safe place to be, as they could just throw out dance tunes all day and not worry too much. This feels like music from their heart and there is still some music exploration for them to discover. I am looking forward to the next one….hopefully next year.
Oh one last thing, do Monsters Exist ? I hope so….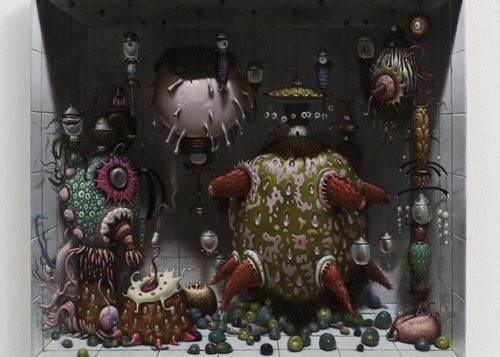 Written by Steve "Loopz" Price
www.loopzorbital.com
www.loopz.co.uk