Mar 29 2011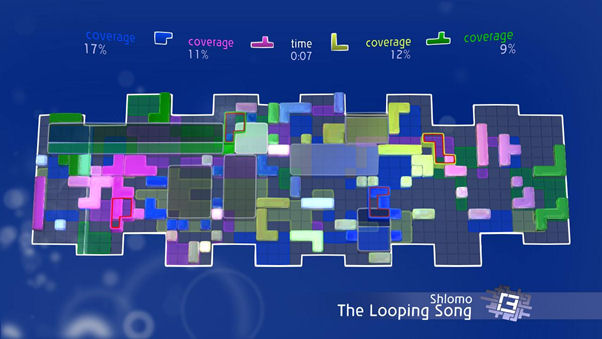 I was lucky enough to test drive the PC version of "Chime" and released today is the PS3 version. First let's not get confused, this is a game called "Chime" and is nothing to do with the classic Orbital track. It does contain some great tracks though, including Paul Hartnoll's "For Silence" and the equally genius type sounds of Plaid!
To play the game, you have to place down irregular shaped blocks one at a time on the grid, fit them together 3 X 3 or more and you will build a quad. The quads score you points and this creates coverage, which fills the grid. The challenge is to fill the grid before the time runs out. This core rule set alongside multipliers, time bonuses, block fragment crashes and more create an addictive and mesmerising strategic experience.
But where does the music come in? Each block you place plays a note, and a different note depending on where it is placed. Every quad you create plays a longer musical phrase depending on the size and shape of it. The backing track is driven forward depending on how much coverage you have. The composition of the music is therefore remixed by you as you play.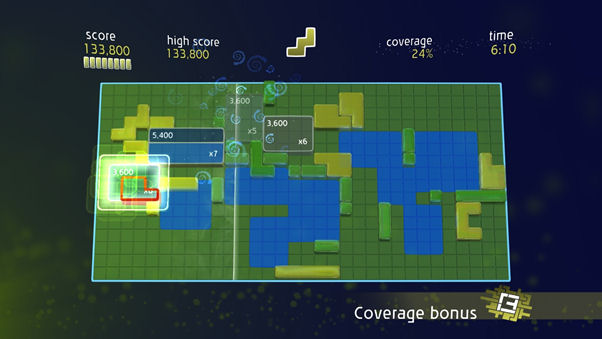 The PS3 version has some exclusive tracks that wasnt in the original PC/XBOX360 version. They are:-
"Play With You" – 8-Bit and Chip Tune specialist, Sabrepulse 
"Tender Hooks " – World renown electronica duo, Plaid 
"The Looping Song" – Beatboxer extraordinaire and World Loopstation Champion, Shlomo 
The people behind the game, Zoë Mode, have kindly offered 3 online codes to download the PC version and the new Super Deluxe PS3 version! What do you have to do? Answer these questions and email them to webmaster@loopzorbital.com with the subject of CHIME. Please indicate if you want the PC or PS3 version or if you dont mind. Good Luck
1) Who sings the vocals on Paul Hartnoll's "For Silence"? (Google is your friend)
2) Where did Orbital DJ in March this year (it's on this site)