Jan 22 2012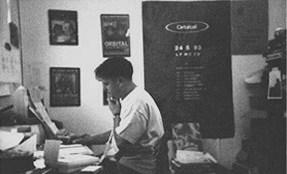 Not many people realise that behind Orbital, is an array of people who do their bit to keep turning the giant M25 wheel. Years ago, that wheel was tiny AND stiff. Not many had heard of these 2 bald techno boffin heads (as one publication referred to them!). In fact most people didn't really GET Orbital.
Jones was THE man to promote and publicise Orbital from Satan onwards. Not Satan LIVE…but the original release of Satan in 1990. I was nowhere on the scene then, as I was just a fan who was frantically trying to get as much Orbital music purchased. I was writing a paper zine called Loopz and was trying to fill it with Orbital material. By pure accident, I managed to make contact with Orbital during a power cut at Oscillate. I actually climbed on the stage in a drunken state, which still makes me shake my head to this day! That's a story in itself! It wasn't until I got passed a phone number for someone called Jones that thing's really did happen.
Jones probably thought I was some kind of freak wanting to spread Orbital's music in any way I could and especially via a paper zine. I reckon Orbital did too! Hell, who wouldn't! But, after a few phone calls and chats, the table's turned. He started to ring me, to tell me Orbital news and happenings. He would give me heads up on interviews or features in magazines. He actually got behind this very strange concept of what I wanted to do. I always remember he sent me an audio tape of In Sides weeks before its release. Never told me he was going to do that neither…
The paper zine moved quickly into a website and it was then I got invited around to meet the man who was promoting Orbital, like there was no tomorrow. I was on a work course in London, so caught the tube up to Muswell Hill. I remember being mesmerised by the mass of posters, press releases, flyers, cd's, tapes, designs etc. all around his flat. He was obviously doing even more than I thought. We chatted for hours about Orbital and other artists he was looking after at the time. I remember he working with Planet Mu, Leila, Cabaret Voltaire / Richard H Kirk, Pentatonik to name a few. I remember he was very much into Factory Records as well. My head was spinning by the time I left.
Years passed and Loopz grew to be a popular website. I posted a lot of updates in those days and that's because I was constantly being fed by Jones. I also remember listening to the Orbital Peel Session CD years after its release and idly looking at the cd inlay. "Sleeve by Jones"? Eh! I rang him to confirm it was him! Of course it was, but it was also no big deal hence why he never mentioned it before. He was also behind many other covers like Funky Alternatives 6, Cabaret Voltaire "I Want You", Pentatonik "Petrushka", Ultramarine "Every Man and Woman is a Star", YMO "Hi Tech / No Crime" and YMO "Reconstructions".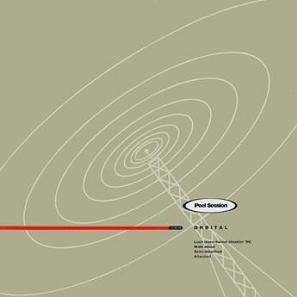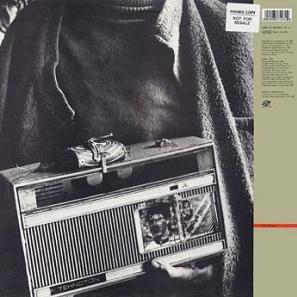 Orbital – Peel Session Cover
In 2001, he phoned me to say he was quitting it all. He said that the major record labels were becoming increasingly difficult to work with. So he wasn't just quitting promoting Orbital but he was totally finished with all of it. I was totally gobsmacked, wondered what happens next and he basically seemed over the moon!
Unitary PR closed and off he moved back to Wales and randomly he kept in touch over the years. He said he always kept an eye out on how the Loopz thing was doing.
I'm a great believer in not forgetting how you achieve what you have achieved. Sometimes we forget to acknowledge those who have been a definitive piece of the jigsaw puzzle. This is a nod from me to Jones!
RIP.