Jan 14 2012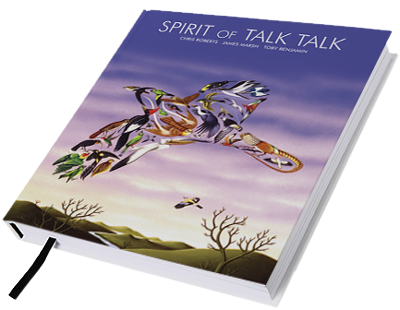 Spirit of Talk Talk is a richly illustrated, beautifully designed book celebrating the music and art of the legendary Talk Talk. The book will contain Iconic artwork, original cover concept sketches, hand written lyrics from Mark Hollis, as well as various ephemera, posters, and related items of interest to fans.
There are also 80 written contributions from bands, label owners, DJs and creatives, all of whom have been inspired or influenced by the music and art of Talk Talk. Paul Hartnoll (ORBITAL) contributes to the book alongside James Lavelle (UNKLE), Alan Wilder (former Depeche Mode), Richard Wright (Pink Floyd), Karl Hyde (Underworld) and many more.
There is a website setup to establish what visitors are interested in buying this book. This will help ensure the book goes ahead and get's published. Please visit the website here.
Leave a Reply