Apr 01 2011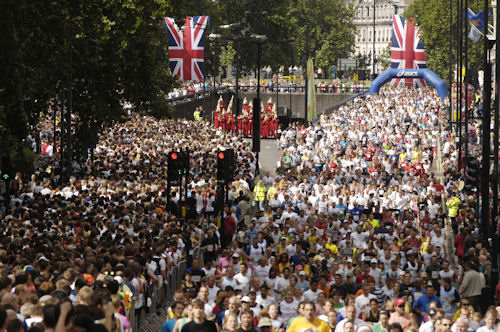 While Paul and Phil are sweating it out in their studio, i will hopefully be completing one of the biggest challenges of my life!
This is my first ever marathon!. I've completed a few half marathons, but never attempted 26.2 miles (yes… there is a .2 in the London one….!). My legs are terrible from the training, but i'm determined to complete it. Dont expect any records to be broken!
I have no idea what to set my target at. Any donations to Cancer Research is a bonus and any donation will make me happy. If i get a thousand pounds then that will be totally amazing. I thank you in advance and i will come across that line even if i have to crawl! 😉
There is a widget on the left (and below) that displays my current progress in sponsorship. You can always visit my Cancer Research page for a more detailed overview including comments.
Thanks for reading.