TOURS - 30th June - MTV Dance Launch Party - The Ocean - 270 Mare Street Hackney - London - E8 - ENGLAND
Capacity : Approx 2000
Photo #1 to #6 - Taken at the Loopz website visitors pre-gig meetup
Photo #7 to #17 - Taken at the gig by MTV
Ticket Contribution - Ross
Set List - Loopz

Set List - Tension, The Girl With The Sun In Her Head, Last Thing, Funny Break (Weekend Ravers Mix), Belfast, Oi, Illuminate, Satan, Tootled, Are We Here?, Impact, Dr Who, Chime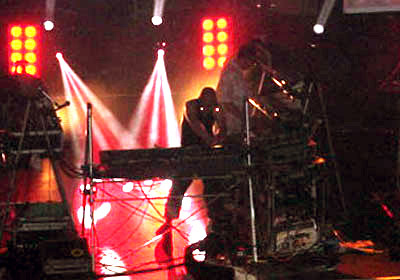 #7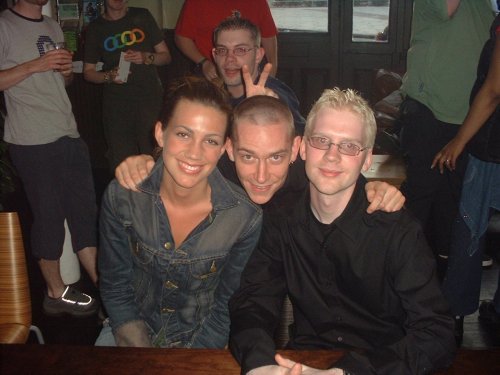 #1 Competition Winners - Liisa and Stefan from Sweden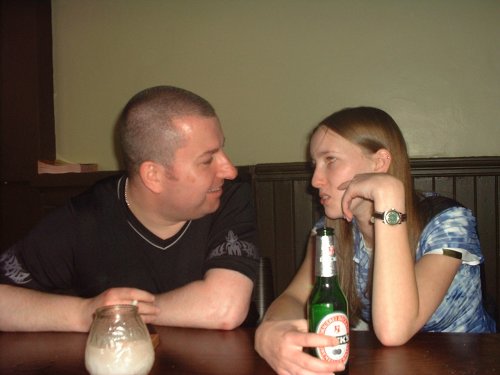 #2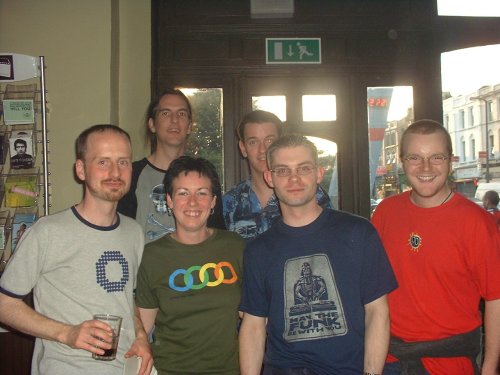 #3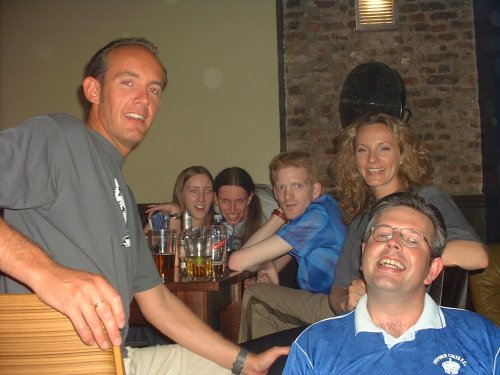 #4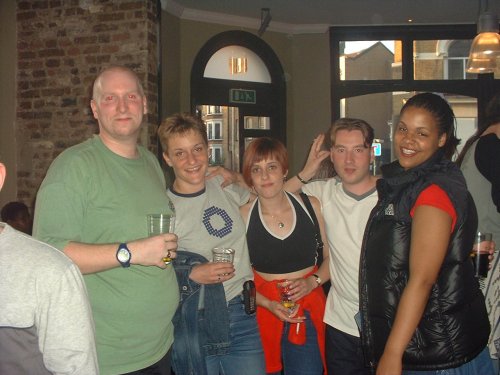 #5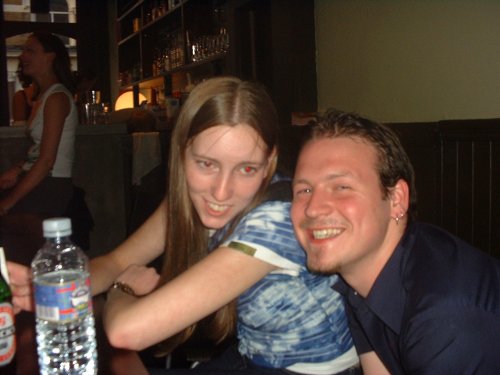 #6
Press release - "May 29th - Homelands headliners Orbital will play an exclusive gig in London next month to mark the launch of new music channel MTV Dance.

A thousand tickets will be made available for the event takes place on Saturday 30 June at the Ocean in Hackney, London. Tickets will be available exclusively via the MTV website at www.mtv.co.uk/orbital from June 1-5, with remaining tickets going on sale from the venue on June 6.

Top DJs will also appear on the night, which will be filmed for broadcast on MTV Dance on July 8 at 10pm, and will later feature on a special Orbital Night on the channel on August 6. The audio from the performance will also be broadcast live on the MTV website. Six hundred celebrities, special guests and competition winners will also party the night away on the first floor of the venue, in a VIP area hosted by renowned London club night Missdemeanours.

Named after Greater London's M25 motorway, Orbital are brothers Phil and Paul Hartnoll. Hailing from Sevenoaks in Kent, the band have been one of the most consistently successful acts in the UK since forming in 1989. With headlining appearances at mammoth events including Tribal Gathering, Lollapalooza and last weekend's Homelands festival, Orbital are the biggest live dance act in the UK. Their latest album 'The Altogether' was released last month.

MTV Dance officially launched exclusively on the Sky Digital platform on April 21. MTV Dance is the only TV channel in the UK solely dedicated to dance music, and the biggest and best sounds from the hottest rooms of every club that dares to speak its name. A daily 11 hour party in your living room, MTV Dance is the next best thing to the best thing in the world: clubbing.

Orbital at MTV Dance launch night is in association with Ministry magazine, and the Galaxy radio network. Ministry will broadcast Orbital's audio performance on their website www.ministryofsound.com and Galaxy will also transmit the event across their network later this year. "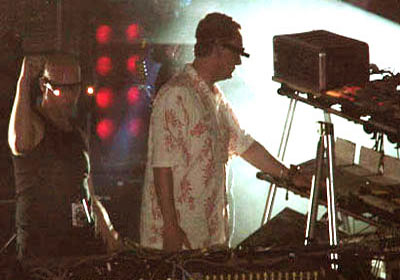 #8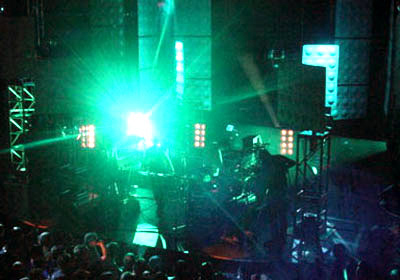 #9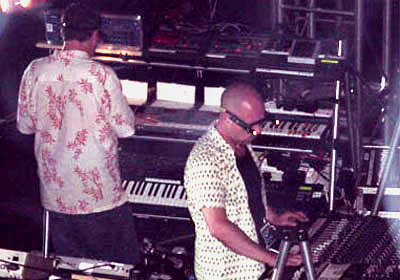 #10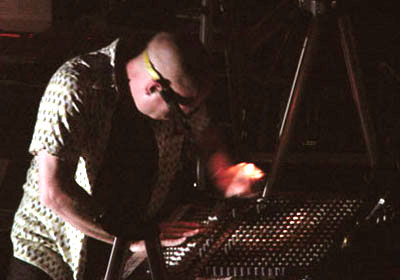 #11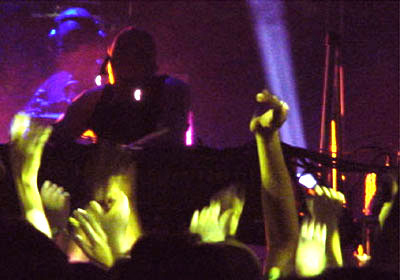 #12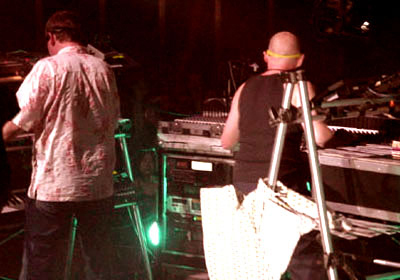 #13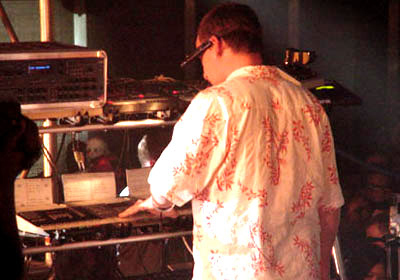 #14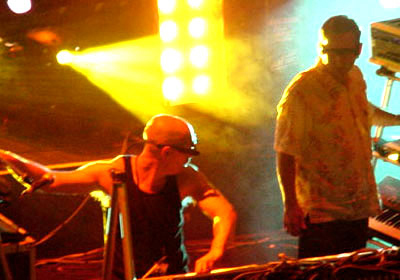 #15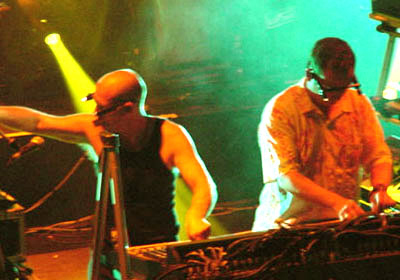 #16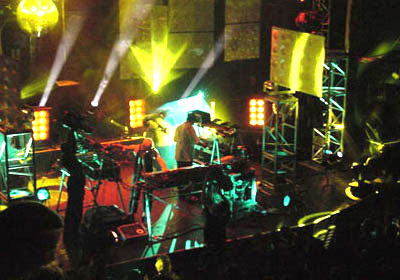 #17
If you can help contribute to any of these sections then please use this email address.

Use the navigation menu above to select the year of your choice or use the navigation menu on the left to select the gig of your choice..

If there are any spelling mistakes or any other problems then please inform me via email.
No data on/from this page can be used without written permission