The Box - Official Video
Over four minutes of probably the most famous Orbital video of all time. The video was directed on the 4th April 1996 by Jes Benstock and Luke Losey and stars Tilda Swinton ("The Beach").

The promotional video won a silver sphere for the best short film at the San Francisco film festival and got nominated for the best video award at the 1997 Brits awards. It also closed the Edinburgh film festival and opened the London film festival.

There are two MPGs - both slightly different quality rate. If you have never seen this classic video then i would recommend you download the high rate version now.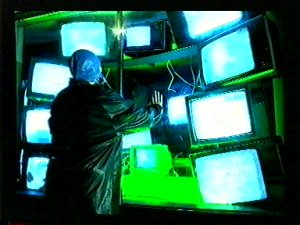 UK SITE
Download Highest Quality MPG Live Video (4m 15s) (11.0 Meg) - MPG
Download Lowest Quality MPG Live Video (4m 15s) (4.0 Meg) - MPG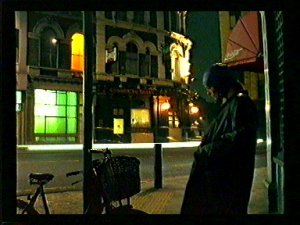 MPGs Supplied and Encoded by Loopz
Pictures by Loopz
No data on/from this page can be used without written permission