TOURS - 25th August 1990 - Home Base - Queens Snack Bar - Belfast
Information Contribution - YH
Flyer Contribution - YH

Mr Monday, Steve Bicknell, David Holmes and Iain McCready also featured at the Queens Snack Bar in Belfast.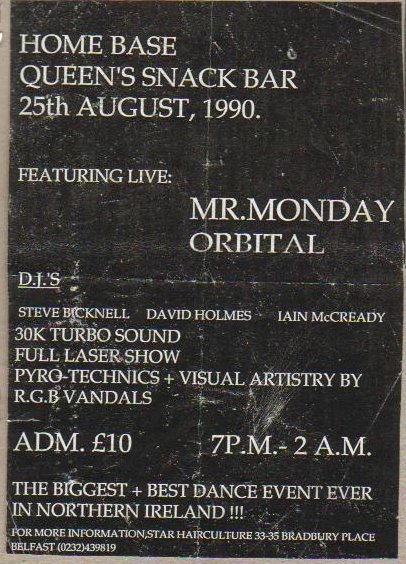 If you can help contribute to any of these sections then please use this email address.

Use the navigation menu above to select the year of your choice or use the navigation menu on the left to select the gig of your choice..

If there are any spelling mistakes or any other problems then please inform me via email.
No data on/from this page can be used without written permission